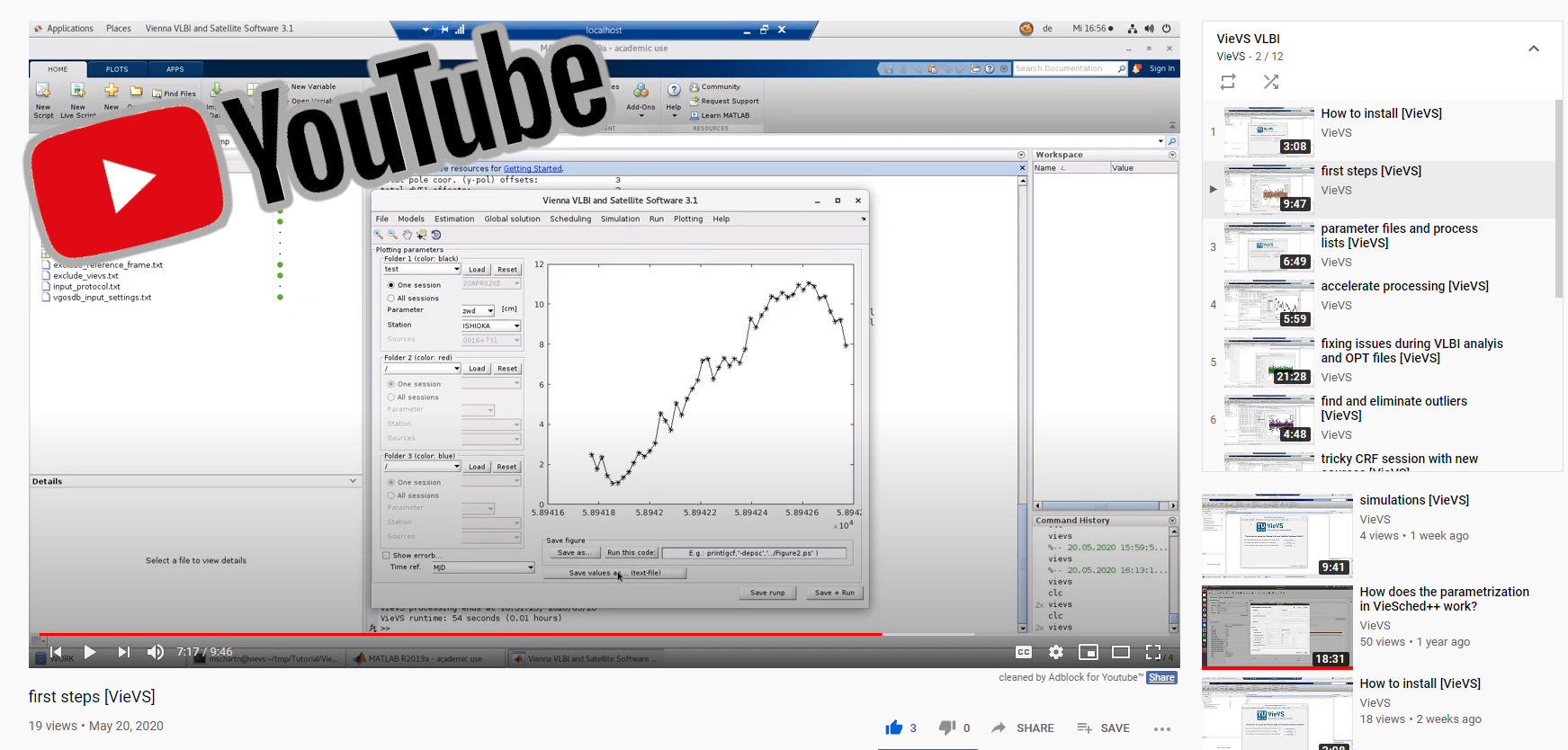 VieVS YouTube tutorials online
Finally, we found some time to record new videos for our VieVS YouTube channel.
In these videos, all aspects of the VieVS VLBI module are discussed and examples are shown.
This covers all major features of the VieVS VLBI software, including:
session analysis (fixing clock breaks, removing stations, eliminating outliers…)

24-hour sessions
intensive sessions

investigating the results

calculate and show baseline length repeatability
display and output estimated parameters
output SINEX files
output EOP files
access MatLab structures…

efficient VieVS processing

parameter files
process lists

accelerate processing
calculate global solution
simulations
and more
Therefore, our VieVS VLBI videos are a good starting point if you want to learn how to use VieVS or if you want to learn VLBI analysis in general.
Link to the VieVS VLBI playlist