Cooperation TU Wien and BEV
Technische Universität Wien (TU Wien) has been running a Special VLBI Analysis Center (VIE) of the International VLBI Service for Geodesy and Astrometry (IVS) since 2000. In this role, it has been involved in several research and operational tasks as described in the Annual Reports of the IVS. In July 2018, following the signing of a Memorandum of Understanding with the President of BEV, the Federal Office of Metrology and Surveying in Austria, VIE is run as a joint Analysis Center between TU Wien and BEV aiming at increased participation in the operational generation of geodetic products, such as the routine determination of Earth orientation parameters.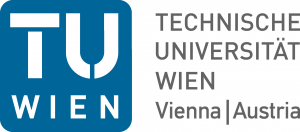 Products and contributions of VIE
All our products are based on the Vienna VLBI and Satellite Software (VieVS) which is developed and maintained by TU Wien. Having an independent software package is of great importance to the geodetic community since it provides an independent solution. 
In particular, we want to mention our VLBI contribution to the ITRF2014 were our analysis center submitted one of nine VLBI reference frame solutions. These solutions were then stacked to produce the IVS VLBI reference frame solution, which was submitted to the ITRF2014 team. A highly stable ITRF with station velocities accurate at the 0.1 mm/year level is a prerequisite to reliably observe mean sea level rise at the order of 3 mm/year and global change phenomena.
Further, our analysis center played an active role in the creation of the ICRF3 were we contributed with test solutions and active research within the dedicated working group. The ICRF3 is an important geodetic product which is needed to estimate high quality EOP. However, the ICRF is also valuable for Astronomers and is used to track space crafts.
Additionally, we are analyzing all 24h sessions of the IVS on a routine basis for the determination of Earth orientation parameters. In particular, VLBI is the only space geodetic technique to provide UT1-UTC (= dUT1), which reflects the difference between the Earth rotation angle and atomic time. An error of one millisecond in UT1-UTC, corresponds to an error of half a meter at the equator and kilometers at distances like those to Mars. Since Earth rotation is slowing down due to tidal friction by about two milliseconds in length of day per century, leap seconds have to be introduced every few years. Recent UT1-UTC solutions from the Vienna Analysis Center can be inspected in the following figure.
The exact determination of UT1-UTC is critical for the exact positioning with Global Navigation Satellite Systems (GNSS). An error of one millisecond corresponds to a positioning error of half a meter at the equator. In order to reach an millimeter-accuracy, we need to determine UT1-UTC with an accuracy of a few microseconds.
Another important product that can only be determined with VLBI is the Earth's nutation. The nutation is needed to orient the Earth with respect to the celestial sphere and is therefore needed when global orientation is required. The product delivered by VLBI are to so called celestial pole offsets which constitute the residuals to the used nutation model. Celestial pole offsets of recent sessions analysed by our analysis center can be seen in the following figure.
VLBI is also able to observe the polar motion which is roughly Earth's rotational axis with respect to the fixed Earth surface. These values can be more accurately derived from GNSS measurements, however, we would like to stress here that the VLBI technique is the only technique which is able to determine all the EOP at once which is an advantage over other techniques such as GNSS and SLR. Current polar motion values derived with VieVS can be found in the next figure.
All VIE products are available here!