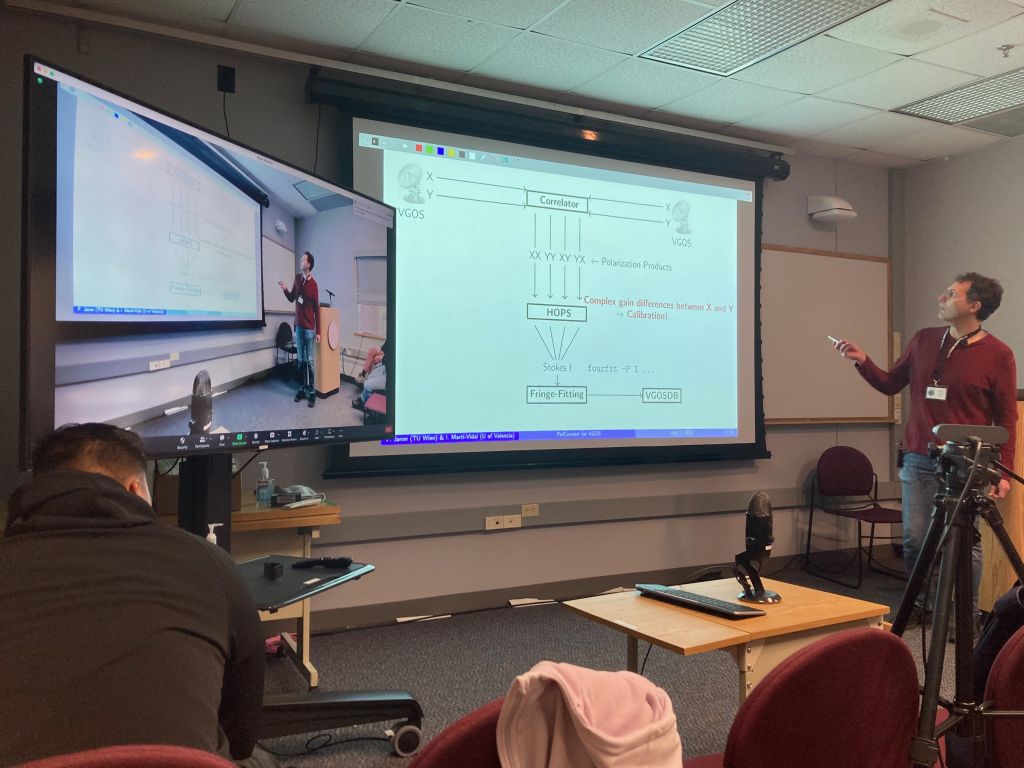 IVS Technical Operations Workshop 2023
The 12th IVS Technical Operations Workshop (TOW) took place from April 30 through May 4 2023 at MIT Haystack Observatory in Westford, Massachussetts, USA. It was directly followed by a Correlator Workshop on May 4-5. Frédéric Jaron gave a lecture on the application of PolConvert to geodetic VLBI (VGOS) data at the TOW (see the picture), and a talk about results from a research and development VGOS session at the correlator workshop.
More information can be found here.